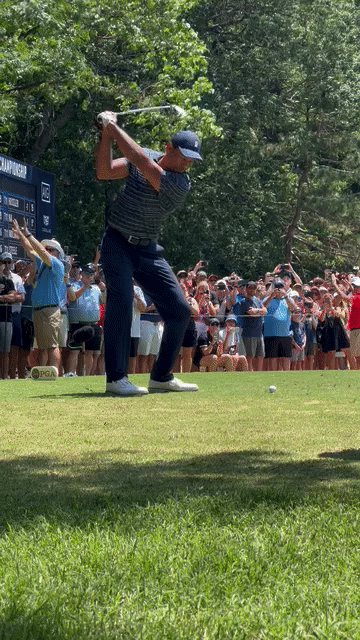 1. Tiger's technique keeps breaking down
For Tiger Woods, pain itself isn't the issue. Well, it's not the primary issue. The man won a U.S. Open with a broken leg — he's tough enough to endure playing hurt. And, indeed, he is. By his own account and those around him, he's feeling it every time he hits the ball.
"Loading hurts, pressing off it hurts, and walking hurts, and twisting hurts. It's just golf. If I don't do that, then I'm all right," he said at the PGA Championship.
"He's feeling it on every swing," added Rory McIlroy, his playing partner during the first two rounds.
The issue is that pain isn't where it starts and ends for Tiger. It accompanies physical limitations that actually begin hampering his technique.
This is most obvious during the early weeks of major championships, when Tiger will show up in the middle of the day, play nine holes, hit his irons great, send drivers on the range with a surprisingly fast ball speed, and leave anyone optimistic. By all accounts, when Tiger is feeling good, there's nothing from stopping him from being Tiger Woods again.
After four rounds of the toughest walk in golf, 14 months after a horrifying leg injury, not to mention all the back stuff, Tiger with an easy 172 mph ball speed drive on the 15th.

That's more than the tour average ball speed.

Truly amazing 🙌 pic.twitter.com/I6gul06ywo

— LKD (@LukeKerrDineen) April 10, 2022
But what we saw both at the Masters and PGA Championship is that things degenerate over the course of time. At the Masters we saw it unravel over the course of the tournament. He strolled off the first tee on Thursday en route to a one-under 71, but literally limped onto the 72nd green to close out his final round 78.
At the PGA Championship, we saw it unravel over the course of a round. Like you see above, the issue flared up at the tail end of his first round, and ultimately led to his WD after his third round.
And when this happens, it's his technique that suffers. His range of motion shortens, which prevents him from loading onto his trail leg on the backswing. When Tiger doesn't load, his weight thrusts rapidly toward his toes on the downswing — which putts pressure on his back. All of this prevents him from moving onto his front leg through the ball, which puts yet more pressure on his back.
The most obvious way this shows up in real time is Tiger hitting extremely squirrelly golf shots. The past few golf tournaments have shown it's a matter of when, not if, that breaks down. And when you consider the bruising test that will be The Country Club in U.S. Open conditions, it's a recipe that could leave Tiger struggling from the start.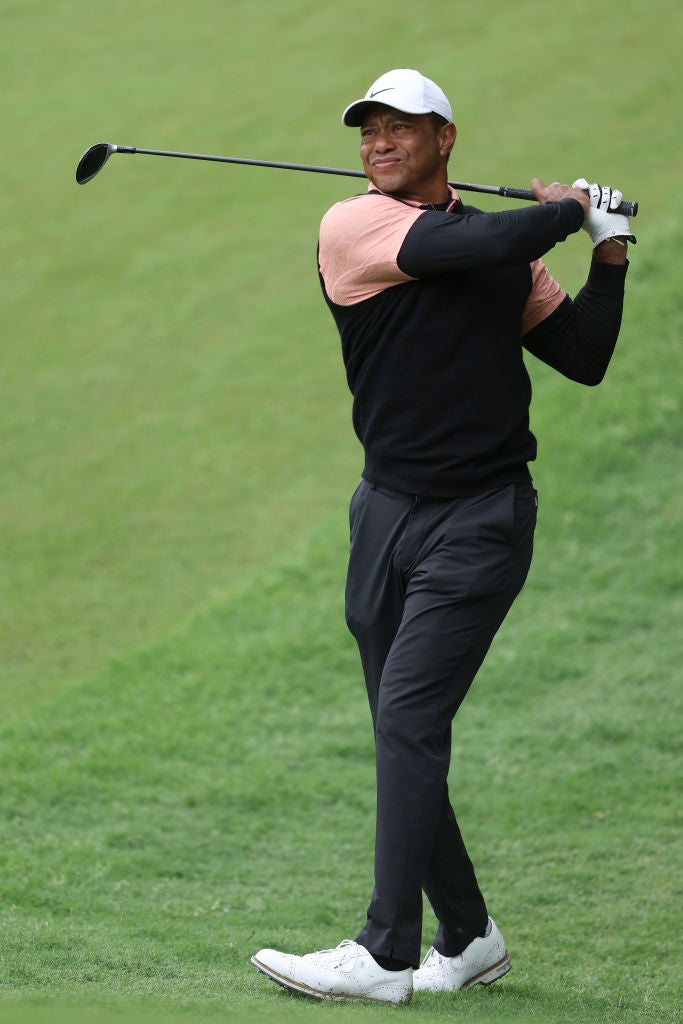 2. The logistics are difficult
Tiger's been a little cagey about the details of what he does before and after his round, but one theme has emerged nevertheless.
"Lots of ice baths," he said at the Masters.
"You warm it up, and then you test it out, and then you've got to cool it back down. You've got to do that day in and day out. It gets agonizing and testing because simple things that I would normally just go do now take a couple of hours."
It's quite feasible that Tiger's entire warmup, before he even gets to the course, can take almost as long as the round itself. And he has to do it after the round, too. That may well have been part of his decision to call time early on his 2022 PGA Championship. When you have to budget for up to four hours of recover either side of the golf course, the mere logistics of an early morning tee time become impossible to manage — especially during the long U.S. Open days.
3. Consider the wider context
Putting all that aside, there's a wider context at play that is no doubt playing a very important role. The Open Championship is the event that Woods, perhaps, has the best chance of contending in at this point in his career. And with what could be potentially his last chance of doing so at St. Andrews next up, it underlines a simple mindset: That Tiger is skipping the major he's least suited to winning to save himself for the one he's best suited to winning.