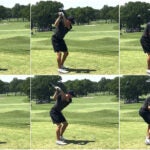 Golf.com
TULSA, Okla. — At 8:11 a.m. local time, the curtains drew open to one of the biggest stages in golf. The 10th hole at Southern Hills is a 441-yard, dogleg-right par-4. Jordan Spieth, the first player due off alongside Tiger Woods and Rory McIlroy, stepped over the ball, pump-faked a practice swing, then a few seconds later, sent his ball fading down the fairway.
Spieth's pre-swing routine has been at the center of a lot of chatter in recent months. There was skepticism at first, but it's undeniably effective: He's up to 12th on tour in SG: Tee-to-Green, and notched a win along with two runner-ups in 12 events along the way.
Spieth, for his part, doesn't particularly like his pre-shot swing practice, but he doesn't spend too much time thinking about it.
"Ideally I'd get to a point where I don't make a rehearsal on every shot," he said. "But it helps my tempo and sets the club the way I want, so I make better swings when I do."
For Spieth, it's all about feels. Which is interesting, because what Spieth feels in his practice swing isn't actually what his swing looks like when the time comes to hit the ball. Let's break it down.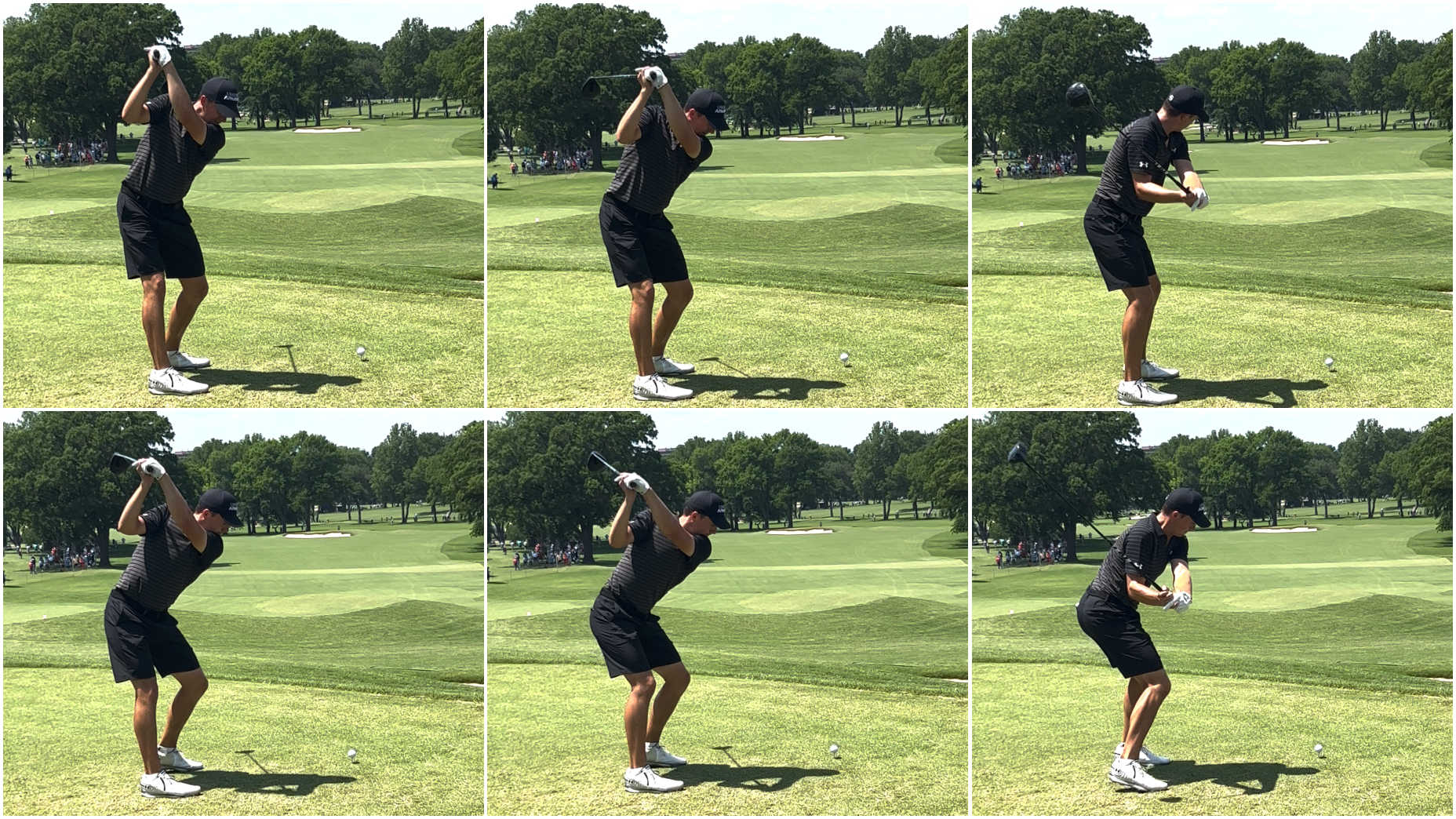 Above are a some pictures I snapped of Spieth during his practice round on Wednesday, and quickly the differences become apparent.
The goal Spieth is trying to accomplish in his swing is the feeling of the club dropping behind him — or "shallowing" — as he transitions from backswing to downswing. Once he gets the club "slotted", he can turn through freely.
When you compare the two swings, you can see that in his actual swing (below) the club is actually slightly more laid off at the top of his swing, and he's more turned with his lower body.
But in the middle frames above, you can see in Spieth's practice swing the club dropping behind him. It's an over-exaggeration of what he's trying to feel, and as you can see at the corresponding point of his actual swing, the club has hardly moved that direction at all.
In the right frames, in Spieth's practice swing he's feeling like he's turning to face the target with his head, David Duval-style. In his actual swing he's nowhere close — but look at the club. It's right in the slot where Spieth wants it to be, and even though the feel doesn't match his real swing, that doesn't matter. It puts Spieth in a spot from which he can play his best golf.